Leveraging the full potential of your martech investments has been a challenge for the industry in recent years. Consider this stat from Gartner's just-released 2022 Martech Survey: Marketers use just 42 percent of their martech stacks' capabilities—and that's down from 58 percent in 2020. Barriers to utilization include overlap among technology solutions, identifying talent to drive adoption and the complexity of the martech ecosystem. We examine the survey's key findings, plus recommendations from Gartner on how to maximize the value of your martech investments.
Speaking of surveys, Chief Marketer is working on one of our own, in partnership with OneTrust, that will inform our 2023 B2B Marketing Outlook Report, an essential look at of how B2B marketing teams are handling budgets, metrics, martech investments, social media platforms, channels that deliver ROI, and more. And this year, we're exploring new categories, such as personalization and privacy compliance, to help the marketing community make sense of the industry's most salient topics. We hope that the findings will help benchmark your marketing strategies and tactics for 2023 and beyond. Take a few minutes to complete the survey here.
Social commerce is growing rapidly, according to a new Accenture report—about three times as fast as ecommerce. But while this explosive growth opens up new marketing and sales opportunities for retail brands, it also ushers in a new set of challenges relating to brand reputation, customer experience and security. We look at key considerations for developing a social commerce strategy that focuses on maintaining and building customer trust.
Lastly, we review how one tequila company transported consumers to Mexico's Yucatán Peninsula through an immersive pop-up activation in New York City's SoHo neighborhood amid digital water projections, interactive experiences, music performances and more.
Until next week,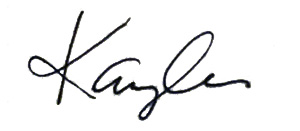 Kaylee Hultgren
Editor
Chief Marketer
If you would like to sponsor this e-newsletter please contact Dara Brooks at [email protected] or call (203) 899-8494.