It's no secret that Gen Z is passionate about the fight against climate change—perhaps more than any other generation. According to a 2021 Deloitte survey, protecting the environment is the number one concern for the demographic, ahead of unemployment and healthcare. Moreover, the majority of Gen Z consumers would be willing to spend more on products that are sustainable.
They are also prepared to take action to drive change—and pay attention to those companies that are authentically doing so. Like Canon, which learned that the University of Miami was spearheading a coral reef restoration project in Key Biscayne, FL, and offered to lend its cutting-edge imaging equipment to students and researchers to document the project on TikTok while also supporting an ongoing fellowship program. We spoke with Canon's marketing team about how the brand tapped the creator community to spread coral reef conservation awareness through a cause marketing program that reflected the company's own values around sustainability.
Marketing departments increasingly rely on measurement and metrics to support and drive business goals. But according to CMO of game developer Scopely, performance marketing is about more than mathematics. It should also include engaging user communities and encouraging them to stick around. Read about how Scopely leans into story-driven creative to reach a wide audience organically.
In case you missed it, CM sister pub Event Marketer held its annual Experiential Marketing Summit last week, live and in person at Chicago's McCormick Place. Explore highlights, key learnings and nuggets of wisdom culled from high-level executives at the show, from the likes of YouTube, Cisco, Walmart and others.
Lastly, we look at how marketers can nurture brand communities to create passionate advocates for their businesses, amplify reach and enhance consumer engagement. Check out five ways to build and support a collection of brand ambassadors through creating rallying cries, employing grassroots tactics, tapping your brand's unique culture and more.
Until next week,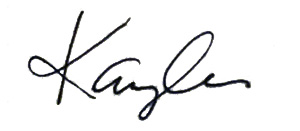 Kaylee Hultgren
Group Content Manager
Chief Marketer
If you would like to sponsor this e-newsletter please contact Dara Brooks at dbrooks@accessintel.com or call (203) 899-8494.