It's Pride month, people. And the marketing activations have begun to roll in. But it should be said: There's a difference between authentic LGBTQ allyship from brands and rainbow-colored merchandise or generic social media shout-outs. Some companies are missing the mark, and younger audiences in particular see through hastily-produced activations. So what's a well-meaning marketer to do? We look at three ways brands can celebrate, support and resonate with LGBTQ audiences throughout the month—and beyond.
A frictionless digital experience has long been the holy grail for marketers. But according to a new report from Gartner, introducing some "productive friction" into customers' digital journeys could increase sales and brand loyalty. We spoke with the research firm about how marketers can set themselves apart through implementing "course changes" within digital experiences as a tactic to boost brand advocacy.
Dunkin' has undergone a rebranding, an overhaul of its digital marketing operations and an ownership change—all in the last two and a half years. Even so, the quick-service restaurant chain has promoted its brand through a broad range of innovative partnerships that tapped into cultural moments, Gen Z and millennial audiences and the power of limited-edition merchandise. Check out the latest installment in our Brands on Fire series.
Lastly, a special announcement for the promotional marketers out there: We've extended the deadline for the 2021 PRO Awards submissions until Tuesday, June 8. Choose from 46 categories—many brand new and tailored to 2020's limitations—and get the recognition you deserve.
Until next week,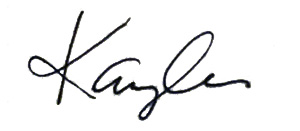 Kaylee Hultgren
Group Content Manager
Chief Marketer
If you would like to sponsor this e-newsletter please contact Dara Brooks at dbrooks@accessintel.com or call (203) 899-8494.