"With everything that's happening in privacy right now, and how the media landscape is changing, your first-party and your zero-party data become at the center of communicating with your community or your consumers. And that's why we really nurture this program."
—Ekta Chopra, Chief Digital Officer, e.l.f. Beauty
Chopra is referring to e.l.f.'s Beauty Squad in the quote above, a loyalty program that boasts an impressive three million members. The brand's success on social media, which includes creating the first viral campaign on TikTok and becoming the first beauty brand to launch on the app BeReal, can be attributed to community listening followed by swift action, Chopra explains.
"e.l.f. really listens to their community. And once we get a signal, we lean in," Chopra says. "We tend to take more risks than some of the other brands do. That's one key differentiator. And we are not afraid to go into channels, partner with people, and be authentic to those channels." Chief Marketer spoke with the digital chief about the benefits of loyalty programs, managing personalization at scale, keeping up with the speed of digital, and more.
A case can be made that even in an economic downturn, CMOs must continue to drive customer innovations through investing in the right martech solutions. But securing the budget for that technology may require working hand-in-hand with CFOs. The good news is that a top priority for CFOs in 2023 is driving value through technology-based innovation, according to Deloitte research. Here are three key insights for marketing leaders to consider when seeking approval for technology investments.
For social media marketers in industries like retail, travel and food, the holiday season can be the busiest time of the year—and a critical one, if you're serving on the front lines of communication for your brand. Preparation for this onslaught of traffic can help mitigate crises and convert a challenge into an opportunity. We look at ways brands can capitalize on this time of year, from proactive coverage strategies to crafting customer-care plans to preparing pinned posts.
Finally, we review Coca-Cola's FIFA World Cup experiential campaign, which had a singular focus: bring people together through simple moments of connection, on a global scale. Ahead of this year's tournament, which is now in full swing and inspiring passions globally, Coke launched a 51-country tour featuring the World Cup trophy itself, in-person viewings for lucky ticket holders, soccer-themed activations with multiple touchpoints, and more. Here's how the beverage brand—an official sponsor since 1978—chose to show up for fans of the Beautiful Game.
Until next week,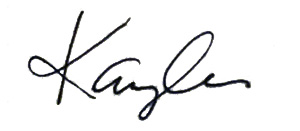 Kaylee Hultgren
Editor
Chief Marketer
If you would like to sponsor this e-newsletter please contact Dara Brooks at [email protected] or call (203) 899-8494.