Customer service technology is a critical software priority for 2021, according to a recent survey of global software decision-makers from Forrester Analytics. But the pandemic has shed light on the extent to which these digital channels, which have become increasingly important for remote customer service operations, are not seamlessly integrated across companies.
Forrester reasons that high costs associated with investment, lack of leadership from management and fragmented martech stacks are obstacles to formulating a holistic digital business strategy. Customer experiences, as a result, may fail to reach their full potential and companies risk ceding market share to competitors. What's more, 62 percent of Americans say they plan to shop online this holiday season, a figure that's even higher compared to the same period in 2020, according to a study conducted by The Harris Poll on behalf of cross-channel marketing platform Cordial.
The good news is that consumers are more willing to communicate with brands digitally, provided that the messages are personalized, properly targeted and intelligent. This week we look at five tips from Forrester on how to digitize customer service, from text-based messaging to digital voice interaction to investment in deflection strategies.
Meanwhile, IRL experiences are getting an assist from a simple yet efficient technology that appears to be having its moment: the QR code. With touchless tech now a key component to in-person experiences, the codes allow consumers to unlock engagements safely while helping marketers collect data to inform their business strategies. From a Van Gogh immersive experience to a self-guided journey from HBO Max to a playlist download for an OGX car wash, we explore examples of brands leveraging the codes with success.
In light of additional data sources fueled by new technologies, there's a greater need to organize the information. Enter: customer data platforms (CDPs), which help marketers manage data compliance in the face of consumer privacy laws. But they also support a growing number of marketing use cases, including digital advertising, customer segmentation and email marketing. Read more about how marketers are using CDPs here.
Lastly, over in the influencer marketing category, we preview what legal experts are anticipating the FTC's forthcoming revised guidelines for influencers will entail—and why despite the relaxed enforcement of influencer regulations during this time, brands should remain vigilant.
Until next week,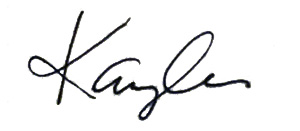 Kaylee Hultgren
Group Content Manager
Chief Marketer
If you would like to sponsor this e-newsletter please contact Dara Brooks at dbrooks@accessintel.com or call (203) 899-8494.