We launched a brand new recognition program at Chief Marketer this week that we are thrilled to share with you: our first annual Top Women in Marketing Awards, celebrating the contributions and impact of women in marketing. It's a well-deserved shout out to the women among us who hustle from home, from office—and every stop in between—to exceed expectations.
These women are making names for themselves at companies spanning both brands and agencies across the B2B and B2C sectors. They are groundbreakers and ceiling shatterers. Creative visionaries and mentors. What's more, the categories highlight a range of talents and specialties that are at times overlooked by the industry. Got a Madam Martech or a DEI Champion at your company? A Data Artist or a Tech Titan? It's their time to shine.
New developments occurred in the social commerce space this week: Pinterest added several features to make shopping on the platform easier, including a new way to create shoppable videos, opportunities for creators to tag brands they want to collaborate with and the ability for companies to promote their values with labels like "women-owned" and "eco-friendly business." Here's what the new features entail.
After sponsoring the US Open for 17 straight years, Grey Goose has learned a thing or two about sports sponsorships. We look at how the program has evolved over time, the ways in which the company engages consumers and how this year's strategy embraced a hybrid approach.
Marketers are increasingly tapping branded podcasts to capitalize on the recent explosion in audio listening. But the space is growing and crowded, so brands should consider a few things before making the investment. Determine the potential value of your podcast by asking yourself these questions.
Lastly, we look at three ways brands can tackle the monumental shifts taking place within the digital marketing ecosystem as it moves closer to prioritizing consumer privacy over unencumbered audience targeting, attribution and personalization.
Until next week,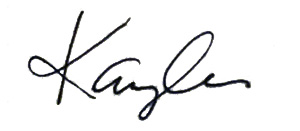 Kaylee Hultgren
Group Content Manager
Chief Marketer
If you would like to sponsor this e-newsletter please contact Dara Brooks at dbrooks@accessintel.com or call (203) 899-8494.