Happy New Year, folks!
We're kicking off 2022 with our own best-of list, featuring the most-read Chief Marketer stories of the year, including our top editorial programs as well as interviews with influential marketing leaders about digital transformation, customer experience, technology trends, agility in business, and much more.
Speaking of marketing trends, gamification is one that continues to thrive. Recently, Heinz entered the gaming space through a partnership with Activision that revealed "hidden spots" on Call of Duty Warzone Pacific's just-released Caldera map where gamers can pause to seek safety, gain advantage and, most importantly, grab a snack—all without interrupting gameplay. We spoke with Heinz Brand Director Ashleigh Gibson about how the company approached the authenticity factor so critical to the space while also adding value to the community.
Meanwhile, retail marketers have experienced a slew of highs and lows this past year, from ongoing supply chain issues to an uptick in holiday sales boosted by heavily-promoted early shopping. We review the biggest retail themes of 2021 during this period of transition.
As for the media and ad tech industries, in 2022, marketers will see more first-party data monetization, subscription-based content distribution, the continued expansion of ecommerce capabilities and more consolidation in the digital media sphere. Here's what marketers can expect in the year ahead.
Finally, we take a look at how brands approached holiday-themed experiential activations this season, from Amazon's first smart holiday window to KFC's Firelog Cabin pop-up hotel to Walmart's larger-than-life snow globe installations.
Until next week,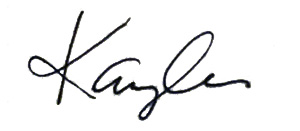 Kaylee Hultgren
Group Content Manager
Chief Marketer
If you would like to sponsor this e-newsletter please contact Dara Brooks at dbrooks@accessintel.com or call (203) 899-8494.