Chief Marketer is well into its second year of fanning industry flames through our Brands on Fire and Marketers on Fire content series, showcasing some of the world's most innovative bands and executives making all the right moves. So as we head into fall, let's take pause and highlight some of the nuggets of wisdom we've gathered during the first half of 2021—from Ikea's renewed focus on sustainability to Dunkin's innovative promotional programs to Visible's cheeky brand voice and experiential campaigns.
Over in the CMO corner, our Marketers on Fire conversations covered Doug Scott's commitment to nurturing brand equity and word-of-mouth marketing at Twitch, Suzanne Fanning's community-building strategy at Wisconsin Cheese and Bruno Cardinali's approach to gamification and loyalty marketing at Popeyes.
Meanwhile, Hennessy's Jasmin Allen, the first Black woman to serve as SVP for parent company Moët Hennessy USA, outlined her strategy toward diversity, equity and inclusion programs as well as her commitment to paving the way for those still rising through the ranks. We also look at how marketers can approach advertising to Black audiences and develop content strategies that ring authentic and build brand trust.
Lastly, we review how brands are engaging tennis fans at this year's US Open—from tapping kinetic floor tiles to showcase Mercedes-Benz's electrification efforts to popping up tennis courts for American Express cardmembers to engaging fans at home with a Honey Deuce Cocktail Kit from Grey Goose.
Until next week,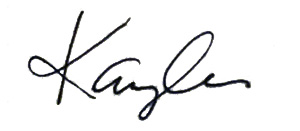 Kaylee Hultgren
Group Content Manager
Chief Marketer
If you would like to sponsor this e-newsletter please contact Dara Brooks at dbrooks@accessintel.com or call (203) 899-8494.