Rumble Boxing, a boutique fitness brand known for its high-energy workouts and '90s hip-hop vibe, was born in a city. But since its Big Apple founding in 2017, the franchise has expanded to 25 studios across the U.S. and, most recently, set up shop in Australia and the Dominican Republic. This week we chatted with Rumble Boxing CMO Rachelle Dejean about the brand's growth strategy, marketing a boutique fitness brand, experiential strategies and how representation at both the national and local levels fuels its diversity mission.
Over in the land of third-party cookie deprecation, marketers have been handed a reprieve. Google announced that it will—again—delay the phase-out from Chrome until the second half of 2024. Claiming in a blog post that feedback from the industry was the motivation behind the extension, Google says that the extra time will allow for additional technology tests and trials. Here's the latest on the cookie crumbling.
Metaverse activations allow marketers to tap into new retail channels within immersive experiences while simultaneously building stronger relationships between brands and consumers. We look at several issues marketers should keep in mind while testing out the metaverse, from balancing between branding and performance campaigns to developing new metrics to building secure experiences.
Lastly, check out this photo tour of six can't-miss activations from San Diego Comic-Con following its three-year hiatus, from Audible's massive sand sculptures to FX's fright-filled, walkable labyrinth to HBO's beautifully fabricated "House of the Dragon"-themed castle.
Until next week,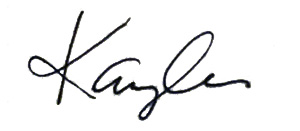 Kaylee Hultgren
Group Content Manager
Chief Marketer
If you would like to sponsor this e-newsletter please contact Dara Brooks at [email protected] or call (203) 899-8494.