The future of marketing depends upon two critical functions, according to Broadridge Financial Solutions' Global CMO Dipti Kachru.
"You've got to obsess over your data strategy and your tech stack to be able to optimize and automate," she told Chief Marketer this week. "That foundation is what's going to help you deliver value, help you measure and prove that value add, and help you know what's working and what's not working."
In addition to that, it's important for companies—particularly those with brand marketing stories that are less obvious—to harness the power of storytelling. "We're spending a lot of time with the team on how to break through the complexity of our business and make it more intuitive to people—because we have a significant role in driving the markets, but most people don't realize that," Kachru said. "We've got to work a little bit harder to be able to define how and why we are relevant, not just to the people buying our products, but to the industry at large."
The former J.P. Morgan Chase CMO discusses her strategy for growth since joining the company seven months ago, the marketing tactics and investments CMOs should be prioritizing amid economic headwinds, how the democratization of investing is influencing the firm's insights and solutions, and much more.
On the topic of marketing automation, the release of new AI technology, like Google's text-to-image tool Imagen, has shined a spotlight on AI's capabilities to supplement human creativity. But "supplement" is the operative word here. We examine how artificial intelligence can augment—rather than replace—human creativity, through initial ideation, creative optimization, bias identification and more.
Lastly, we look at American Express's latest Business Class Live, a free annual conference designed to democratize business education by providing free services, workshops and inspiration for small businesses. We explore how the brand's tenth iteration delivered all the trappings of a traditional B2B show—plus a few secret ingredients that set it apart from competitors.
Until next week,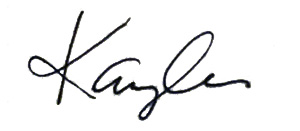 Kaylee Hultgren
Group Content Manager
Chief Marketer
If you would like to sponsor this e-newsletter please contact Dara Brooks at dbrooks@accessintel.com or call (203) 899-8494.