Dozens of media and tech brands activated at the Cannes Lions International Festival of Creativity last month, from big tech on the beach to adtech along yacht row to pop-ups from newcomers along the Croisette, each looking to make a splash during the festival's first in-person experience since the start of the pandemic. (ICYMI, here's a photo tour of some of the standout brand activations).
But digital advertising company Infillion, formerly known as TrueX, Inc. and SocialVibe, wanted to signal something new. A key objective was to allow people to touch, feel and experience the tech rather than simply talk about it. It also introduced its location-based "We Cannes" app at the fest, designed to raise funds for Ukraine Refugee Relief and reward attendees with tokens redeemed for swag when they participated in partner activities.
We spoke with Infillion CMO Laurel Rossi about the strategic marketing goals of the brand's Cannes presence, the challenges of marketing a tech brand and how it's navigating the demise of third-party cookies.
On the topic of data: Levi's has been integrating artificial intelligence applications into the brand's strategy for the past two and a half years by investing in targeting consumers with relevant marketing messages. The focus is threefold: targeted emails; the consumer journey across its app and website; and the buying experience. Read how the brand is applying AI to marketing processes, transforming the 170-year-old company into a digitally-advanced brand, combating bias in algorithms, and more.
When CPG marketing teams are tasked with omnichannel growth through channel expansion, the job involves more than uploading a product catalog to a marketplace and waiting for new revenue to stream in. Key to making channel expansion a success is the ability to leverage product data to create compelling content along the entirety of the customer journey. Here's how a unified product platform can help streamline and enhance this process.
Lastly, peruse a roundup of compelling experiential campaigns that celebrated and supported the LGBTQ+ community during Pride Month, from Jägermeister's Safe Spaces certification program to Taco Bell's Drag Brunch series to Yahoo's human glitter "car wash."
Until next week,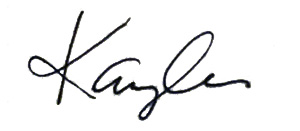 Kaylee Hultgren
Group Content Manager
Chief Marketer
If you would like to sponsor this e-newsletter please contact Dara Brooks at [email protected] or call (203) 899-8494.