At the height of the pandemic, brands were tasked with adapting business models to fit a new marketplace irreparably altered by lockdowns, social distancing, global economic hardship and elevated health risks. Many that were facing a steep decline in customers took to supporting communities through the crisis with cause marketing initiatives, from offering free products and services to donating funds to converting their facilities to PPE factories.
SmileDirectClub was a company that focused on the latter. Fast forward two years, and it's learned a thing or two from the experience and invested in pandemic-proof channels popular with its 18- to 35-year-old customer base—like TikTok. We caught up with SmileDirectClub CMO John Sheldon to discuss the brand's success with the platform, how marketing has evolved over the pandemic, new data-driven strategies and social media's advantage within a privacy-focused marketplace.
Speaking of privacy, Google announced on Wednesday that it's creating a Privacy Sandbox for Android devices in order to develop new ad targeting technologies that comply with consumer data protections—and will phase out the current ad identifiers in the next two years. Here's what this means for the marketing and mobile advertising communities.
Supply chain challenges have affected companies across departments, and beyond physical inventory shortages. Indeed, they've also impacted the digital marketing industry's supply and demand, whether it's data attribution, workforce shortages or video inventory. We look at supply-related trends in digital marketing that the industry should be watching.
Lastly, we explore creative ideas from the Super Bowl's in-person brand activations, from Subway's edible autographs to Groupon's Gronk-mansion sleepover to Ford's tailgate experience.
Until next week,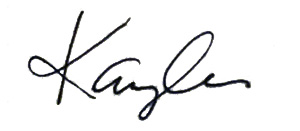 Kaylee Hultgren
Group Content Manager
Chief Marketer
If you would like to sponsor this e-newsletter please contact Dara Brooks at dbrooks@accessintel.com or call (203) 899-8494.