According to American Express's just-published 2022 Shop Small Summer survey, 76 percent of small business owners say that rising costs from inflation is a great concern for them this summer. But the majority are also optimistic about their businesses' performance, and most—87 percent—say that local community support will be integral to the success of their company.
These insights, among others, informed the brand's new digital-out-of-home- "Shop Small" ad campaign featuring geo-specific QR codes—a first for Amex—that connect consumers in seven cities to small businesses nearby offering summer- and entertainment-themed goods and services, from restaurants to sunglasses to nail salons.
"With this campaign, and with all of our Shop Small efforts, it's about demonstrating strong backing for small businesses and trying to drive more traffic into their stores, because we know that is an incredibly critical need for small business owners," says Marianne Rausch, Vice President, Small Business Saturday & Shop Small, Global Advertising & Brand Management at American Express. We spoke with Rausch about the DOOH campaign's interactivity, the brand's overall Shop Small business strategy, and more.
Meanwhile, when it comes to building metaverse experiences, marketers are advised to lead with a business objective first, a clearly-delineated purpose and an eye toward building customer loyalty and nurturing connection among attendees. But what about the revenue piece? We look at five ways ecommerce activations can drive revenue in the metaverse, from pre-sale events for loyal customers to a digital storefront featuring NFTs to embracing the sale of virtual real estate.
Lastly, Victoria Gagliardi, Cadillac's Brand Partnerships and Experiences Lead, discusses the concept, messaging and strategic goals behind The ELECRIQ Theater experience, the company's new immersive LED installation supporting the LYRIQ, its first fully all-electric vehicle.
Until next week,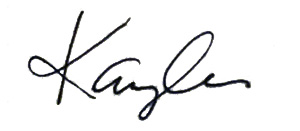 Kaylee Hultgren
Group Content Manager
Chief Marketer
If you would like to sponsor this e-newsletter please contact Dara Brooks at [email protected] or call (203) 899-8494.