Webinar Marketing Predictions for 2017
FREE ON DEMAND WEBINAR
Ten years ago, if you looked into the future of marketing technologies, you never would have guessed that webinars would evolve to become the number one method that companies use to generate leads. The future of webinar marketing may hold the key to your success in the new year.
Join Chief Marketer and VP, of Content Marketing with ON24, Mark Bornstein, for "Webinar Marketing Predictions for 2017", and get a look at how the evolution of webinars can help you drive pipeline in new and innovative ways, including:
How video is changing webinars
Social webcasting
How webinars drive the bottom of the funnel
Webinar formats that drive engagement
Register now to stay on the cutting edge of webinar marketing and learn how to enhance the power of your lead generation programs.
Presenter:

Mark Bornstein
Vice President, Content Marketing
ON24, Inc.
Mark manages content strategy and marketing communications in support of webcasting and virtual event solutions. Mark brings over 20 years of content marketing, account management and communications experience with leading technology firms, including: Cisco, GE Access and Compatible Systems.
Moderator: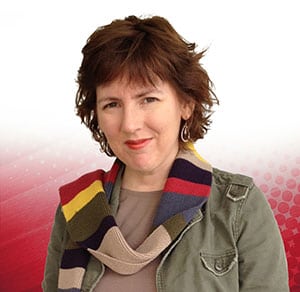 Beth Negus Viveiros
Managing Editor
Chief Marketer
Beth is a veteran marketing journalist with over 20 years experience covering B2B, consumer, direct, database, email and tech marketing trends. She is the co-programming chair of B2B LeadsCon and oversees all of Chief Marketer's editorial products, including B2B Top Shops, an annual listing of the industry's best B2B marketing agencies.
Hosted By: