7 Secrets to Avoid a Boring Webinar
FREE ON DEMAND WEBINAR
Are you giving the same old tired webinars, in the same way, over and over again? Don't you think it's time to try something different?
Join Chief Marketer and ON24 for "7 Secrets to Avoid a Boring Webinar," and learn tips and best practices that can increase the value of your webinars for you and your audience. ON24's VP of Content Marketing and Chief Webinerd, Mark Bornstein, will present ideas to break out of old habits and start delivering webinars in new and interesting ways, including:
Gamification to make complex data digestible and fun
Simple ways to add engagement to your webinars
Tricks for getting more from video, even if you don't have a studio
Informal and interactive webinar formats
Don't get stuck in standard. Register now and learn how to stand out from the crowd.
Presenter: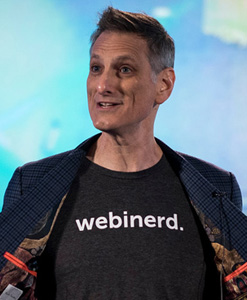 Mark Bornstein
Vice President, Content Marketing
ON24, Inc.
As the VP of Content Marketing at ON24, Mark is the chief evangelist and marketing strategist in support of ON24's Webinar Marketing Platform. Mark brings over 20 years of content marketing, corporate communications and account management experience at leading companies, including Cisco, GE Access and Compatible Systems. He has presented at many of today's biggest marketing conferences and, for the past six years, has been the host of the "ON24 Webinar Best Practices Series" webcast which has thousands of followers across the globe.
Moderator: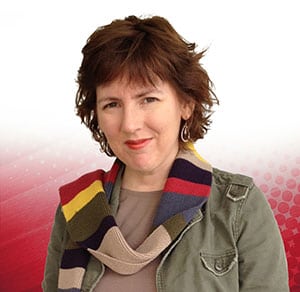 Beth Negus Viveiros
Managing Editor
Chief Marketer
Beth is the managing editor of Chief Marketer. A veteran marketing journalist based in the Boston area, she covers a number of beats, including B2B, martech, email and direct marketing. Follow her on Twitter at @CMBethNegus.
Hosted By: