5 Secrets to Wake-Up Your Webinars
FREE ON DEMAND WEBINAR
Do you feel like your webinars are putting your audience to sleep? Do you need to inject new life into your content delivery?
Attend 5 Secrets to Wake-Up Your Webinars on 12/15/16 at 10:00 am PT/1:00 pm ET and learn tips for delivering fun, engaging webinars that will leave your audiences wanting more.
Join ON24 and Chief Marketer for this live video webinar, which will feature best practices, including:
Engaging speaker formats
Finding the right on air talent
Getting your audience involved
Creating a multi-media experience
It's time to pump up the energy in your webinars. Register now and learn how to deliver exciting events that will result in better audience engagement and more highly qualified leads.

Presenter:

Mark Bornstein
Vice President, Content Marketing
ON24, Inc.
Mark manages content strategy and marketing communications in support of webcasting and virtual event solutions. Mark brings over 20 years of content marketing, account management and communications experience with leading technology firms, including: Cisco, GE Access and Compatible Systems
Moderator: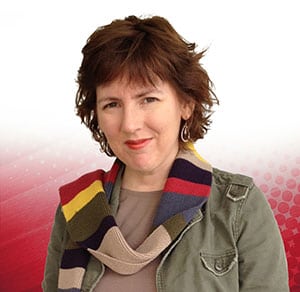 Beth Negus Viveiros
Managing Editor
Chief Marketer
Beth is a veteran marketing journalist with over 20 years experience covering B2B, consumer, direct, database, email and tech marketing trends. She is the co-programming chair of B2B LeadsCon and oversees all of Chief Marketer's editorial products, including B2B Top Shops, an annual listing of the industry's best B2B marketing agencies.
Hosted By: