It's a stunning statistic: there will be 2.5 billion smartphone users globally within two years. Some 86 million of those users will make a purchase on their devices, according to eMarketer.
That makes location-based marketing a burning-hot topic among loyalty marketers to not only drive loyalty by location, but to embrace mobile technology.
In this report, you will learn:
Why location-based marketing is rising fast for loyalty marketers
What Dunkin' Donut's John Costello says about mobile and loyalty
How Nest Thermostats crafts "informal" loyalty programs
How to upgrade your loyalty program with the right technology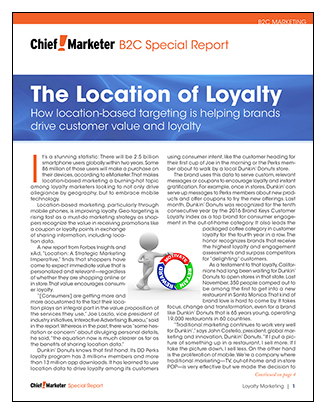 Thank you for downloading this report.
You may also find these reports of interest.