Student Brand Ambassadors Are the New Media Moguls
Marketers often overlook college students. They associate these young consumers with out-of-control spring breaks, slim wallets and a lack of brand loyalty. Many marketers wait to reach out until students graduate and have jobs and families. That may be a mistake.
In this report, you will find:
A deep dive into marketing tactics used to reach students on campus: sampling, branded events, pop-up shops etc.
Brand best practices and tips to effectively market to college students and build loyalty
Research on students' lifestyle, behaviors and spending habits and what makes them an attractive market segment
Case studies from Google, Nestlé and others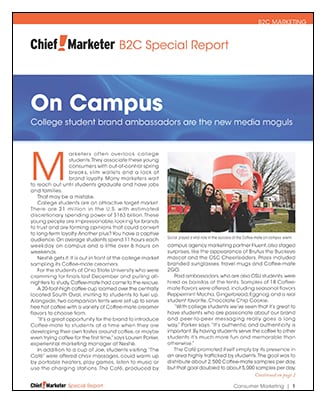 Thank you for downloading this report.
You may also find these reports of interest.