Special Report: The Art of B2B Storytelling
Your brand story can't just convey what you think is important. To resonate, it must be relevant to your customers' needs and desires. Storytelling can make your B2B brand more relevant and engaging.
In this Special Report, discover:
How new technology and old fashioned storytelling work together to engage B2B audiences
The importance of multiple formats and viewpoints in content marketing
How McGraw-Hill Education reshaped its online brand message
Ways humor helped Cisco share customer stories as entertainment and education
And more!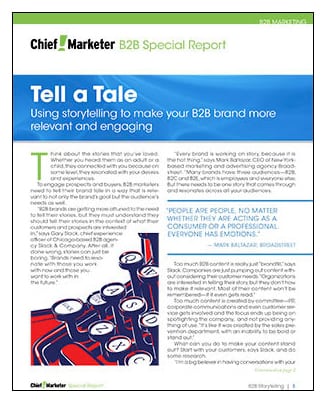 Thank you for downloading this report.
You may also find these reports of interest.