Special Report: CRM Tech Trends: Improving Retention, Engagement & ROI
CRM tech solutions are the hub around which smart marketers are creating more personalized and relevant messaging and campaigns. Customer relationship management platforms have been a key part of sales and marketing arsenals for years, and new tech solutions are giving marketers a leg up on critically important areas such as acquisition, but also things that may have been neglected in the past—like customer engagement and creating relevant content.
In this special report, learn how: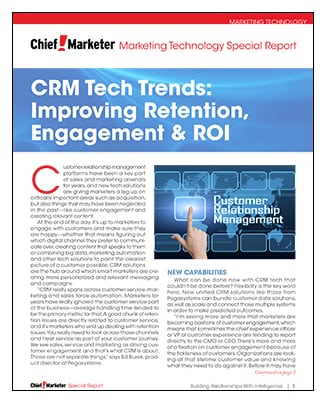 CRM solutions are doing now that couldn't be done before
CRM tech can help direct content creation
CRM technology can leverage a greater degree of automation and personalization through data
CRM and can be paired to deliver messages to consumers where and when they want them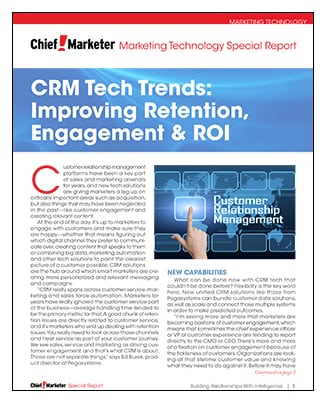 Thank you for downloading this report.
You may also find these reports of interest.