Special Report: B2B Lead Gen
Content marketing is an essential part of any B2B lead gen strategy today. But in a marketing landscape where everyone is sharing content seemingly 24/7, how do you make your brand stand out?In this special report discover:
Ideas for connecting with content at every point in the funnel
The role of social media
The challenges of educating consumers
The keys to making curation work
And more!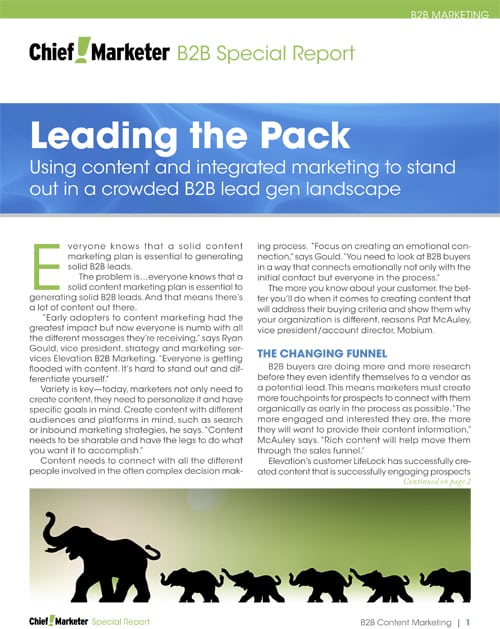 Thank you for downloading this report.
You may also find these reports of interest.