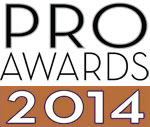 Campaign: AT&T/Adult Swim Bump Builder
Brand: AT&T/MEC
Agency: Adult Swim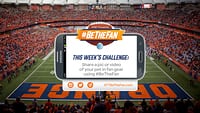 Most people try to avoid bumps. Fans of Cartoon Network's Adult Swim programming block, though, seek them out. And since AT&T was seeking to better reach the tech-savvy 18- to 34-year-olds who make up most of Adult Swim's audience, it gave those consumers the ability to bump away to their heart's content.
In TV programming parlance, a "bump," short for "bumper," is the brief interstitial between the program and the commercial. For the Adult Swim programming block, AT&T produced bumps consisting of quirky text on a black background that gained a cult following.
To build on that following, AT&T built the Adult Swim Bump Builder App, which allowed fans to create and share their own bumps. Once they downloaded the app (and were welcomed with a custom AT&T loading screen), viewers could choose to build a bump; watch and rate other fan bumps; and check out value-added content such as quizzes, behind-the-scenes videos, and even pilots of Adult Swim programs. AT&T rotated two 30-second commercials and several banners throughout the content to ensure that users associated the company with the content.
To heighten engagement, each week in November and December 2013, Adult Swim would air one of the fan bumps on Cartoon Network. And to make the most of the cross-channel synergy, on Monday nights, to tie in with the network's launch of its series "Rick & Morty," the app delivered six pieces of related content, promoted by an on-air bump, of course; the rest of the week, fans could participate in a running social feed.
During the two-month campaign, more than 65,000 fans downloaded the app, with each spending an average of 17 minutes a week using it. These fans submitted more than 76,000 bumps, which received 397,000 views. And focus groups showed that users of the app appreciated AT&T's involvement. "After seeing Bump Building, I think more of AT&T to jump in," said one. "It's cool that they're bold enough to go after that fan base."