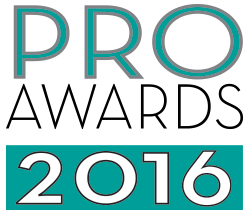 Campaign: Give Extra, Get Extra
Brand: Wrigley's Extra Gum
Agency: Energy BBDO
Other Awards for
"Give Extra, Get Extra":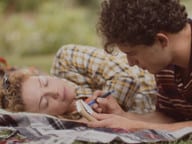 Just about every chewing gum brand touts its flavors or its breath-freshening capabilities, to the point that it's difficult to remember which gum supposedly provides the long-lasting flavor or the sweetest breath. So Wrigley brand Extra Gum and agency Energy BBDO decided to appeal to the heart rather than the head (or the tastebuds) with its Give Extra, Get Extra campaign.
The centerpiece was a two-minute video showing, without dialogue, a couple's romance from high school to wedding proposal, and how something so seemingly small as the offer of a stick of gum led to something so life-changing for the young couple. As well as launching the video on YouTube, Extra bought placements in movie theaters.
The sweet simplicity of the story made the video a viral hit—within its first 48 hours it was viewed 40 million times, ultimately receiving more than 110 million views. Its success led Extra to release a music video for the song that served as the soundtrack, a cover of "Can't Help Falling in Love" by Haley Reinhart, who'd placed third on the 10th season of American Idol. The song debuted at 25 on the U.S. Adult Contemporary charts, and Reinhart even performed it on a return visit to American Idol, which lead to increased exposure for Extra.
To further capitalize on the success of the ad—whose ability to evoke tears was being picked up by news media ranging from the Today show to BuzzFeed—Extra encouraged consumers to submit photos on social media with the hashtag #GiveExtraGetExtra to have them rendered into drawings similar to those featured in the video. Not only were selected drawings displayed on a dedicated website, but they were also printed on individual Extra gum wrappers. And a follow-up branded-content video, released on Valentine's Day, documented a real-life couple's love story.
Plenty of tears were shed by those who watched the video, but if anyone at Extra cried, it was with tears of joy: Households that had been exposed to the campaign were 30% more likely to buy Extra gum than those that hadn't, and the company credits it with reversing a two-year decline in sales.