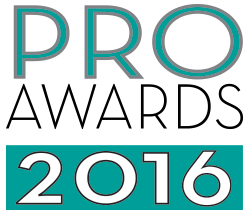 Campaign: Holiday Inn Express—Pancake Selfie Express
Brand: Intercontinental Hotels Group
Agency: Geometry Global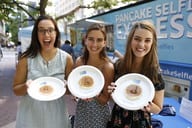 Millennials love selfies. And everyone loves pancakes—for Holiday Inn Express, the self-operated pancake makers at its complimentary breakfast bars are especially popular. So to win over millennial travelers, the limited-service hotel chain and agency Geometry Global combined selfies and pancakes, using one-of-a-kind laser technology to etch consumers' photos onto pancakes, giving new meaning to the term "you are what you eat."
Holiday Inn Express hit the road with the Pancake Selfie Express, a high-tech food truck that visited nine cities from Texas to California over six weeks. At high-traffic areas popular with millennial families and business travelers, brand ambassadors not only invited people to submit a selfie to the food truck but also encouraged them to share their pictures of their customized (and delicious) free pancakes on Instagram and Twitter with the hashtag #PancakeSelfie. While they waited for their hotcakes—each took no more than a couple of minutes to make—visitors learned about Holiday Inn Express's amenities besides its pancake machines and were able to sign up for the loyalty program.
Geotargeted Facebook posts helped promote the tour, driving people to Holiday Inn Express's website to view the tour map and social media posts. Social media posts from influencers also spread the word, as did coverage by bloggers and media ranging from local TV news stations to Late Night with Seth Meyers. The mentions in 109 media outlets generated more than 174 million PR impressions.
People flipped for these flapjacks. More than 16,500 pancakes were sampled, and the tour garnered 33,145 on-site engagements. To continue the momentum after the event, Holiday Inn Express reached out to consumers who'd shared #PancakeSelfie photos online for permission to feature them on its website, which in turn encouraged their friends and families to visit the site.