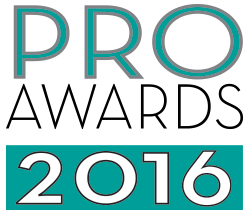 Campaign: Virtually Porsche
Brand: Porsche
Agency: Porsche
Other Awards for
"Virtually Porsche":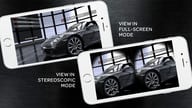 Porsche believes that a test drive is its most powerful tool in converting shoppers into buyers. Unfortunately, getting people to sign up for drives at a dealership can be a rocky road. So it drove test drives to potential buyers… virtually.
The auto manufacturer created virtual reality footage that enabled viewers to feel what it was like to sit in a Porsche 911 Targa 4S while driving the track at its Porsche Experience Center in Atlanta, which includes a training center for drivers. The footage was then incorporated into an app. To increase exposure, Porsche partnered with magazine publisher Condé Nast to make a series of behind-the-scenes videos.
To ensure that people benefited from the full VR experience, Porsche created 5,000 limited-edition branded Google Cardboard viewers, each of which was numbered, wrapped in faux leather to evoke the leather interior of the autos, and boasted a scannable code that steered recipients to the free app on iTunes and Google stores. Placing a cell phone into the viewer instantly transformed the phone into a VR device. As well as experiencing the thrill of the ride, complete with full surround sound, users could tour in 360 degrees other areas of the Experience Center, such as the executive balcony, which is rarely open to the public. The limited-edition viewers were sent to Condé Nast influencers, brand loyalists, and potential customers.
In the app's first month, 2.2 times as many people experienced a virtual test drive than took "real" test drives in all 188 of Porsche's U.S. dealerships combined. What's more, the company leveraged the content for other purposes, such as direct mail, which drove even more customer experiences and engagement with the brand.