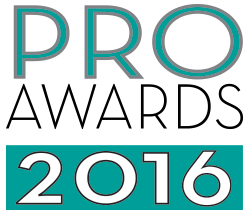 Campaign: Dollar General Fast Way to Save
Brand: Dollar General
Agency: The Integer Group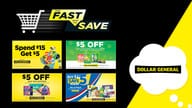 In researching why only 7% of its average customers' shopping trips were to its stores, Dollar General found that harried, budget-conscious shoppers felt that saving time and saving money were mutually exclusive. That finding led to its creation, with agency The Integer Group, of DG's Fast Way to Save campaign.
Radio ads in DG markets, purchased during times the target customer was likely to be driving to or from work, let consumers know that they could find the same big-name brands at DG stores as at mass-market drugstores and supermarkets… and get in and out in half the time (actually, less—a shopper could find and buy in seven minutes the same brands and items it took an average of 16 minutes to shop for in a mass retailer).
An ad on YouTube backed this up, as did desktop and mobile digital ads. DG partnered with Google to use the latter's new geotargeting technology to reach shoppers when they were within a certain proximity to one of its stores. The digital ads were also powered by an optimization engine that "learned" over time to better reach audiences most likely to engage with the ads. Some of the mobile and online ad units expanded to reveal a video and a circular that drove viewers to DG's digital coupon site. Others allowed users to receive digital coupons or locate their nearest store via Google maps.
Ads also promoted the DG app, which in turn featured coupons from P&G, designed not only to help boost the CPG's sales but also to reinforce among consumers that DG sold the same big-name brands as mass retailers. In addition, shoppers could preload coupons synced with their mobile phone numbers to save them more time (as well as money) at checkout. To further support the effort, DG placed a large media buy with Coupons.com that drove shoppers to the Fast Way to Save coupon landing page; it also purchased zip-code-targeted newspaper inserts and in-store signage.
The campaign succeeded on multiple levels. DG had hoped for 1 million incremental trips from Jan. 27 to Aug. 15, 2015; it received twice as many. P&G sales rose 6% from the previous year, and a 12% coupon-redemption rate for next-purchase offers proved that the promotion drove repeat traffic.