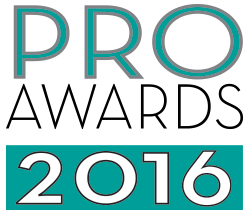 Campaign: Marriott Rewards 50 to 50 Sweepstakes
Brand: Marriott Rewards (Marriott International)
Agency: Don Jagoda Associates
It seems fitting that loyalty among friends played a key role in Marriott International's campaign to increase membership in its loyalty program. With its 50 to 50 Sweepstakes, Marriott offered NFL fans the chance to bring 49 friends with them to a VIP trip to Super Bowl 50 in San Francisco.
The hotel chain and Don Jagoda Associates developed a Facebook app and a mobile site that allowed loyalty-club members to enter the sweepstakes by registering their Marriott Rewards number, then selecting 49 Facebook friends they'd invite along. Those 49 friends subsequently received a Facebook invite notification directing them to the app, where they were encouraged to register their own Rewards number to enter—or to become a Rewards member if they weren't already. The original entrant received additional contest entries for each of his friends who entered, which provided incentive for him to encourage registrations.
About one month after the campaign launched, Marriott introduced a Twitter and Instagram element to the sweepstakes, to stimulate even more engagement among millennials: Participants could post on Instagram or Twitter a fan photo to @MarriottRewards with the hashtags #50to50 and #sweepstakes to receive additional entries.
As well as targeting U.S. and Canadian fans, Marriott reached out to UK followers at the NFL UK International Series Game in London on Oct. 25, 2015. Visitors to the Marriott Rewards booth there could practice their football toss and meet NFL talent and British celebrities such as TV personality Vernon Kay as well as sign up for the loyalty program and enter the sweepstakes.
The overall social reach of the campaign through Super Bowl weekend was 127 million. It scored 215.7 million media impressions across 143 placements in outlets as varied as Good Morning America and Forbes. And the momentum continued after the big game, thanks to a video Marriott made highlighting the contest winner's adventures, which was viewed more than 8 million times online.