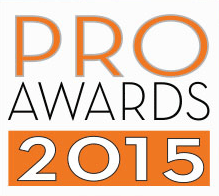 Campaign: Marriott's 2014 Year in Review
Brand: Marriott Rewards
Agency: Yesmail

Email has proven to be a successful means for Marriott Hotels' loyalty program, Marriott Rewards, to engage with and retain members. Analysis of 2012 and 2013, however, showed that emails sent in December generated lower click-through rates and less revenue than those sent any other month.
Some people within the Marriott organization thought this meant they should pull back on messaging for December 2014 or woo members with a promotional offer. Agency Yesmail, instead suggested that a "year in review" email could differentiate the brand from its competitors, many of whom would bow to conventional wisdom and offer discounts, while reminding loyalty-club members of the benefits of staying at Marriott.
In its mobile-friendly December enewsletter, Marriott embedded a dynamic, personalized video that included each recipient's number of stays at Marriott properties and in which cities. This information, along with data about points earned and spent, was displayed as an infographic as well. The email also included information about the company's year in review—how many hotels it had opened, how many points were redeemed—while spotlighting favorite destinations. The email included a letter from CEO Bill Marriott, highlighting the year's new and noteworthy offerings and thanking members, and closed with a "See you in 2015!" animated GIF.
Marriott wrangled even more bang for its buck by incorporating some of the enewsletter content into its Hotel Specials emails, which provide subscribers with personalized offers, and its Concierge emails, which emphasize the company's travel expertise.
The click-to-open rate for the December emails was up 20% from the previous December, and Marriott Rewards generated 86% more revenue than it had in December 2012 or 2013. This contributed to the fourth quarter of 2014 being the loyalty program's most successful final quarter of the past three years, with a 9.7% jump in year-over-year conversion rates leading to a 30.9% lift in bookings and a 38.8% leap in revenue. That's what you call a rewarding campaign.