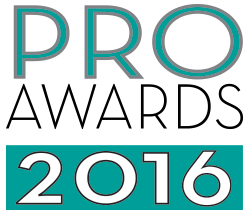 Campaign: College Football Everywhere
Brand: AT&T
Agency: The Marketing Arm
Other Awards for
"College Football Everywhere":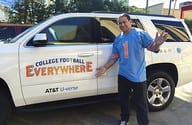 Don't you just hate when some boring obligation like a wedding or your kid's recital prevents you for watching that big college football game? AT&T feels your pain and came up with a plan to relieve it—a plan that was also designed to increase awareness of the company's sponsorship of college football and boost favorable opinion of the brand.
Aided by The Marketing Arm, the telecom company partnered with transportation network Uber to give football fans a free ride to their obligatory activity—in a WiFi-enabled vehicle that enabled passengers to watch up to four games simultaneously through the AT&T U-verse app. Ten Chevy Tahoes, available on select Saturdays in Atlanta, Detroit, Houston, and Nashville, were decked out in AT&T-branded floor mats and headrests that featured custom-built tablets.
Some fans who requested one of the UberConnect cars received more than a tech-enabled lift. One auto in each market featured a ride-along celebrity such as former NFL halfback Jerome Bettis to chat about the games—and on at least one occasion, to help with the grocery shopping. Social media and PR campaigns, influencer marketing, and branded content spread awareness of the promotion, which was covered by the likes of USA Today and CNBC.
As well as giving away 292 rides, AT&T drove 1.7 million social engagements and 50.3 million social impressions with the promotion, as well as nearly 155 million media impressions. This is turn delivered a significant increase in AT&T's Net Promoter Score (NPS): Fans aware of the campaign were three times more likely to recommend AT&T and thought more favorably of the brand than those who weren't, and the positive associations only increased as the season went on.