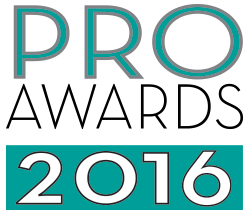 Campaign: Johnson's Baby So Much More Global Launch
Brand: Johnson & Johnson
Agency: TPN Retail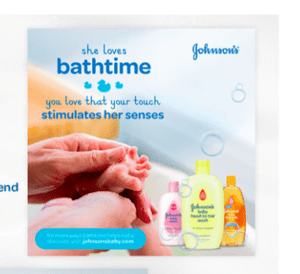 Millennial moms feel the need to give their children so much more in the way of opportunities and experiences than previous generations had. At the same time, Johnson & Johnson faced so much more competition among baby-toiletries brands for the loyalty of first-time parents. That motivated the manufacturer and agency TPN Retail to extend Johnson's new So Much More advertising campaign into a global retail experience.
Shelf talkers, end caps, videos, aisle takeovers, shelf resets, sample dispensers (important for appealing to the sense of smell), and other point-of-purchase marketing spoke beyond the functionality of Johnson's baby shampoos, soaps, and lotions to address the emotional and developmental benefits of bath time for Baby—for instance, "For her, bath time is fun time; for you, it's a great way to stimulate her senses." The point-of-purchase materials also directed consumers to Johnsonsbaby.com, where they could find an entire section detailing ways to make bathing a time of bonding, learning, and engagement, rather than simply a mundane task. Online, broadcast, and print advertising supported the campaign, as did coupons, PR, and social media.
The scale of the campaign was (so much) more expansive than Johnson's previous efforts, encompassing every continent except Antarctica. Not only did Johnson have to take into account language and cultural differences (for instance, in some markets oil is preferred to lotion), but it also had to ensure that its materials could work just as well in a European hypermarket as in a South American bodega.
In seven lead markets (Brazil, China, India, the Middle East, the Philippines, the UK, and the United States) and 13 secondary markets, activation among retailers was 100%. Global share gain was 0.6%, while global net sales increased 3.3%. In some individual markets, the results were even more impressive: Net sales grew 15% in Turkey, 9.9% in Egypt, and 7.1% in Russia.