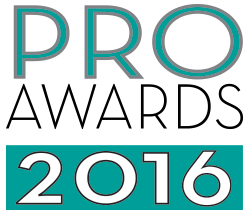 Campaign: The NFL PLAY 60 Super Bowl Contest
Brand: The National Football League
Agency: teamDigital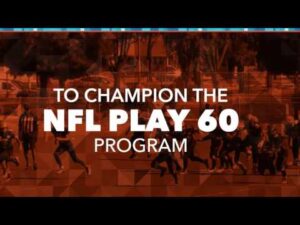 The best ambassador for its message about the health benefits of physical activity for kids, the NFL decided, wasn't a pro footballer; it was a fellow kid. The NFL and agency teamDigital made the search for the ideal ambassador, the NFL PLAY 60 Super Kid, the centerpiece of its campaign.
The NFL's PLAY 60 program emphasizes the importance of kids' playing or engaging in other physical activity for at least an hour a day. To find the ideal youngster to spread the word, the NFL broke out its contest into four quarters, both to reinforce the tie with the game of football and to make it more easily understood by its target audience of 6- to 12-year-olds (and their parents).
The first quarter entailed driving kids to the contest website via banner ads, social media, and traditional media. Once there, parents were asked to submit a photo and essay or a video of the child answering the question "Why would you be the best NFL PLAY 60 Super Kid?"
During the second quarter, the 319 entries were narrowed down to 8 semifinalists, each of whom was interviewed by the NFL and received prizes including an NFLShop.com gift card. The field narrowed to three finalists in the third quarter. Videos and bios were posted on the website, and fans voted for their favorite.
The three finalists received tickets to an NFL home game for the upcoming season, but the grand-prize winner won a VIP trip to Super Bowl 50. Eleven-year-old Marlo was announced as the winner on Good Morning America; though she was guaranteed only one appearance, she proved so popular that she returned twice more, extending the reach of the program in a way that the NFL hadn't anticipated.
During Super Bowl week, Marlo was kept busy. Not only did she interview players, but she also handed off the official Super Bowl 50 game ball in front of thousands at San Francisco's Levi's Stadium and 111 million TV viewers. The NFL used the content it captured to promote PLAY 60 long after the Super Bowl excitement ebbed and will continue to do so when it kicks off its Super Kid contest in the run-up to Super Bowl 51.
Other winners in this category:
Gold Best Age-Targeted Campaign: GMR Marketing, Humana Senior Skip Day
Bronze Best Age-Targeted Campaign: Arc McDonald's Birdfeeder happy Meal Box
Honorable Mention Best Age-Targeted Campaign: Arc P&G Always Discreet National Launch