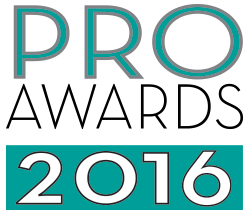 Campaign: The Return of the King
Brand: Burger King
Agency: Scout Sports and Entertainment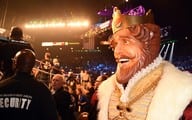 When, after a five-year hiatus, Burger King decided to reintroduce its namesake icon, it wanted to do so in a manner fit for royalty. By integrating the King into not one but two live marquee sports events, it provided the mascot with a regal reentry into the popular consciousness.
The so-called Fight of the Century between Floyd Mayweather Jr and Manny Pacquiao promised to attract millions of viewers worldwide—and it was scheduled for May 2, 2015, a month before Burger King would be launching TV commercials for its $1.49 chicken nuggets featuring the King. Unfortunately for the fast-food chain, most of the prime sponsorships for the fight were already taken. So Scout Sports and Entertainment negotiated to have the King appear within six feet behind Mayweather during the boxer's ring walk—an unprecedented tie-in. It also coordinated with Showtime Productions to guarantee exposure during the broadcast and to keep the promotion a secret prior to the event itself.
The second integration occurred during the Belmont Stakes, the third event in horseracing's Triple Crown (and how appropriate for Burger King that racing is dubbed "the sport of kings"). American Pharoah (more royalty!) had already won the first two races of Triple Crown, which ensured an especially large television audience for the Belmont. Burger King and Scout Sports convinced American Pharoah's trainer, Bob Baffert, that having the King appear with the family of the horse's owner during the event would only elevate his own pop-culture relevancy and help him raise money for charity. That American Pharoah won the Belmont—and therefore the Triple Crown—added to the King's exposure.
The King's entrance with Mayweather generated 159,217 tweets within 24 hours and 1.92 million billion media impressions. The Belmont Stakes appearance a month later, coinciding with the launch of the $1.49 nuggets commercials, continued the momentum. Every subsequent month of sales that year was the highest recorded for that month in Burger King's history.