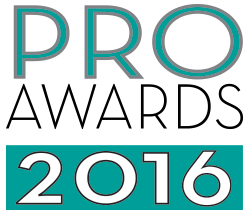 Campaign: Vacay Every Day
Brand: Palm Breeze
Agency: Trisect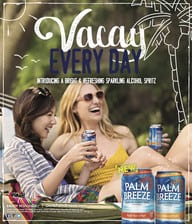 When Palm Breeze launched its line of flavored sparkling alcohol drinks in March 2015, it had zero market presence and a next-to-zero marketing budget. So it decided to think small—and think big. "Small" was its niche target market: women ages 21 to 29. And "big" was its theme: that sipping Palm Breeze transformed very day into a vacation.
Working with agency Trisect, Palm Breeze seeded its "Vacay Every Day" message in all its nascent social channels, its website, and its collateral. It produced lifestyle video content encouraging women to "turn every get-together into a getaway" for placement on Bravo, Food Network, Hulu, Us Weekly, and other relevant sites and networks. It partnered with Pretty Little Liars star Shay Mitchell and The Bachelorette's Andi Dorfman, benefiting from their significant social media followings, and sponsored pop singer/songwriter Katy Tiz's tour, dubbed "Vacay Every Day." It also worked with social influencers, including Gaby Dalkin of the popular blog What's Gaby Cooking and the team behind website Fashion Bomb Daily. To further align itself with millennial women's love of fashion and beauty, it hosted tastings at Blo Blow Dry Bars and Gilt Groupe warehouse sales across the country. And to emphasize the "get-together" aspect of its branding, Palm Breeze threw a party for local girlfriends at The Viceroy in Santa Monica, CA.
Palm Breeze hoped to have 60% national distribution by the end of its first year in business. Thanks to the buzz around the brand, every distributor it reached out to placed an order, enabling Palm Breeze to achieve its distribution goal in just six months. Within only four months it enjoyed 20% aided awareness among its target market and 52% brand recall across digital, print, and TV advertising—appreciably higher than the typical 10%-30% brand recall of its competitors. And not only were young women aware of Palm Breeze, but they were buying it… and buying it again. By mid-August the Ruby Red Citrus flavor had a 19% repeat purchase rate, followed by Not Your Father's Root Beer with 15%, and Mixxtail's Hurricane and Redd's Green Apple with 14%.