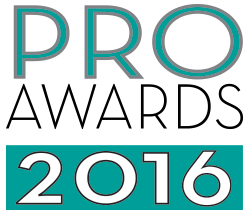 Campaign: Impractical Jokers #LivePunishment Special
Brand: truTV
Agency: truTV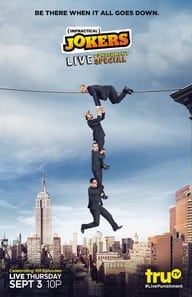 Impractical Jokers is truTV's most-watched series—and its most time-shifted. For its 100th episode, which would also be its first live broadcast, truTV wanted it to achieve a top-five rating, which would require the time-shifting viewers to watch the live airing. To convince fans that the live broadcast on Sept. 3, 2015, was not merely another episode but a have-to-be-there event, it embarked on a summer-long social-led campaign.
The promotion kicked off with a nine-week FAN-Tastic Countdown, during which fans were invited to submit their favorite moments of the series via social media using the hashtag #Jokers100. These clips were showcased on a microsite, and each week's most popular picks were revealed live during the broadcast of the latest episode. This reinforced the link between live viewing and social engagement among viewers, many of whom were very active online. In the four weeks prior to the 100th episode, the program's stars announced that during the live broadcast each of them would walk a tightrope 100 feet above a Manhattan street, which led to additional social activity.
To amplify the buzz, truTV partnered with a number of other brands. In conjunction with Verizon FiOS, for instance, it offered fans a chance to win a trip to New York for the live event in exchange for submitting a series-related photo meme with the hashtag #JokersMemeSweepstakes. It also used several Twitter platforms, including live-video Periscope app and real-time video-sharing capability SnappyTV, to share special live broadcasts in the hours before and after the episode and to post highlights immediately onto Twitter.
The success of the Impractical Jokers campaign no doubt had truTV laughing—with unbridled glee. Engagements exceeded goal by 570%, while impressions, which included 150 million social impressions, were 70% over goal. As for the ratings? The live broadcast was truTV's highest-rated broadcast in 19 months.