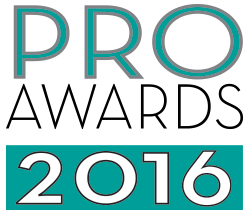 Campaign: "Pence on the Fence" Social Media Night
Brand: San Francisco Giants
Agency: Index Promotions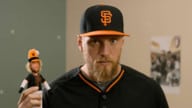 In December it's almost impossible to avoid seeing on social media feeds photos of the Elf on the Shelf., posed by parents in unusual locations through the home for their children to find. The San Francisco Giants baseball team aimed for similar ubiquity around its Social Media Night game on July 10, 2015, by giving attendees Pence on the Fence dolls, modeled after its popular right fielder, Hunter Pence.
Unlike the traditional bobblehead giveaways, the Pence on the Fence resembled the flexible Elf on the Shelf, except that it wore a Giants uniform and shared Pence's distinctive curls and facial features. Working with Index Promotions, the Giants posted on its social media channels ticket giveaways for the game where the doll would make its debut. To warm up fans for the promotion, the team also posted photos of Pence on the Fence at various local landmarks and created a kitschy '80s-style commercial that it shared online.
On the day of the game, the Giants' viral video was trending #2 on Instagram, bested only by the Star Wars event at Comic-Con, and the 2,000 available promotional tickets for the game sold out. What's more, the promotional power of Pence on the Fence carried on long after the game, with fans continuing to post pictures of their doll in likely and unlikely places.