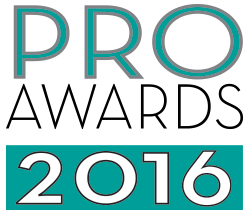 Campaign: American Express OPEN—The Ones to Watch at SEMA 2015
Brand: American Express OPEN
Agency: Momentum Worldwide
SEMA, the world's largest trade show for the automotive after-parts industry, attracts some 140,000 attendees, many of them small-business owners. American Express OPEN is dedicated to helping small-business owners thrive. So you'd think show attendees would be eager to visit American Express's exhibit at the show—but you'd be wrong. Attendees assume American Express just wants to pitch them a credit card, so they instead steer toward the tricked-out cars and flashier stands on the exhibition floor.
To attract visitors to the 2015 SEMA show in Las Vegas and educate them of the benefits of American Express OPEN, the company and agency Momentum Worldwide created The Ones to Watch, a live design challenge that didn't just tell of American Express's support for small businesses but also showed it.
First, American Express sought a Vegas small business that could use a lift, deciding on Big Ern's BBQ. The restaurant was in need of a custom car to serve as a marketing vehicle, so American Express bought an auto from a local dealership and had it prepped at a local auto shop, both of which were also small businesses. Then it flew in two professional airbrush artists looking to grow their small businesses and challenged them to transform the car into a four-wheel promotional tool for Big Ern's—but they had just the three days of the show to do it, right there at the show.
American Express OPEN emailed a teaser video ahead of time to create awareness, and the participating airbrush artists spread the word via their social channels as well. On the SEMA show floor, American Express used videos and QuickScreens to drive visitors outside to where the artists were working. And to encourage repeat visits, it held a lead-generating sweepstakes and invited attendees to tag blank car hoods with Sharpies.
On the last day of the show, American Express revealed the car to Big Ern in front of SEMA attendees and press. It then drove the car in the SEMA parade—the first brand to be invited to do so—and to the restaurant in view of 50,000 spectators.
As well as generating 353 qualified leads, American Express achieved 106% of its card-activation goal. For Big Ern and the Ones to Watch airbrush artists, the results might have been even more significant: The restaurant received a mobile billboard and priceless media attention, and the airbrush artists received access to 100,000 potential customers.