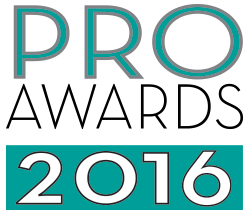 Campaign: Birdfeeder Happy Meal Box
Brand: McDonald's
Agency: Arc Worldwide/Leo Burnett Chicago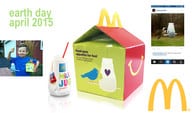 McDonald's spring 2015 Birdfeeder Happy Meal campaign was for the birds: It encouraged kids and parents to upcycle the milk jugs that came with the meals into birdfeeders. The purpose wasn't only to promote eco-friendliness around Earth Day but also to give families a happier Happy Meal experience, which in turn would encourage return visits.
For three weeks in April, Happy Meal boxes urged kids to "feed your appetite for fun" and included instructions on how to transform the jugs into feeders, with straws serving as perches, along with ideas for decorating and maintaining them. Families were more than happy to show off the results online, which helped amplify the online buzz—and no, we're not going to make a lame joke about tweets. We will say, though, that families flocked to McDonald's throughout the United States and Canada, leading to an uptick in sales. All told, 12.6 million Happy Meal boxes were sold during the campaign, giving McDonald's plenty to chirp about.