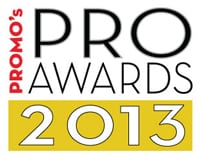 Campaign: Proud Partner of Movember
Brand: MillerCoors
Agency: Arc Worldwide/Leo Burnett
Foster's has an image as a manly Australian beer. But even manly men ages 21-31, the brand's target market, like to support charitable causes. In Movember, a nonprofit organization that raises money to support men's health issues such as prostate and testicular cancer, Foster's found the ideal charitable partner.
Movember, which came into being in 2003 following a conversation among several Australian men in a pub over a few beers, is perhaps best known for its annual November challenge in which it encourages men to grow mustaches—rather than, say, run a marathon—to raise money. Working with agency Arc Worldwide/Leo Burnett, Foster's created TV and online ads to generate awareness and direct consumers to Foster's Facebook page, where men could learn how to participate and further spread the word. While Foster's oversize Oil Cans, which hold roughly twice as much beer as the standard U.S. can, have traditionally been perceived by consumers as something to be consumed on one's own, such as while unwinding after work, the ads emphasized a more social aspect meant to encourage participation in Movemberas well as enjoying Foster's in social situations.
Promotional packaging of Foster's Oil Cans directed consumers to the Facebook page as well, while retail support in convenience stores and bars further heightened awareness. Foster's also provided bars with kits to help them launch their own Foster's/Movember events.
During the two-month campaign, the number of Foster's Facebook fans soared from 5,000 to nearly 52,000. More than 4.3 million unique users saw the page, nearly 643,000 of them via friends' shares. Almost half of the men who saw the Foster's Movember TV ad said it made them more likely to drink Foster's—a percentage above the norm for TV spots—and during the campaign, sales of Foster's Oil Cans rose four percent from the same period of the previous year.