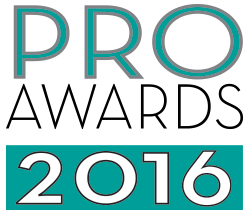 Campaign: Global Challenge
Brand: Subway
Agency: Young & Successful Media
Did you know that Fred DeLuca was just 17 years old when he founded sandwich chain Subway? That's the sort of tidbit certain to interest the 18- to 30-year-olds Subway was hoping to interest in becoming franchisees. Subway and agency Young & Successful Media made sure to reference it prominently as part of its global campaign.
As part of its plan to find franchisees in all 100 countries in which it has a presence, Subway created a documentary, The Subway Story: How a 17-Year-Old Built the Largest Restaurant Chain in the World Through Franchising. The name was a bit unwieldy, but that probably didn't matter to the 10,000 business professors in those 100 countries to whom it sent a CD of the video for use as a classroom case study. So enthused was DeLuca about the campaign, he agreed to participate in the video, even though as a rule he maintains a very low profile outside of the company.
Next, Subway created a business simulation game. Players were asked to select a location and create a virtual store, produce a promotional video and copy, and develop ways to drive traffic. The game was presented on a custom website and supported on Facebook, Twitter, and YouTube. The finalists earned a chance to work for Subway anywhere in the world, and the five winners received a trip to the United States.
Subway didn't share metrics regarding the effectiveness of the campaign, but 1,752 players from all but a few of the 100 countries in which Subway has a presence participated. And although the campaign was executed in English only, residents from countries such as Poland, Algeria, Qatar, and Slovakia appeared on the website's leaderboard.