GET STARTED NOW!
Does your company have valuable information or content to provide marketing professionals? Content that will offer these busy executives greater insights, benchmarks, guidance that will improve results, agility, and/or give them a competitive edge?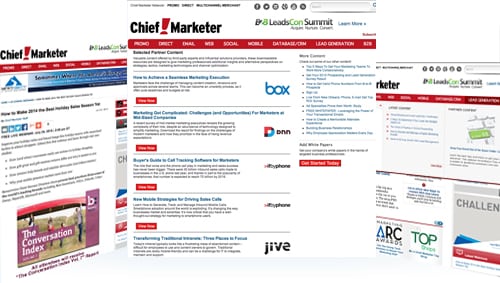 Chief Marketer is the leading resource for marketers looking for actionable information on measurable marketing strategies, tactics and technology-enabled campaigns.
To learn more about our collaborative content marketing programs, fill out this registration form and one of our specialists will be in touch shortly.