Officially sponsoring a major global sports event can be pricey. The just-wrapped US Open tennis tournament, for instance, rakes in millions of dollars from sponsors—which included Cadillac, American Express and Chase Bank this year—seeking to secure a presence inside the stadium.
But there are other ways to get your marketing messages in front of consumers through more unofficial channels. Take Santander Bank, the global sponsor of Spanish tennis champion Rafael Nadal, which leveraged the athlete's presence at the Open with a brand awareness campaign featuring a TV spot he starred in, out-of-home advertising along attendee walkways and a cause marketing partnership with nonprofit City Year that included a coaching session with Nadal himself.
"We're not spending the amount of money that probably some of the larger banks would do by being an official sponsor of the US Open," Maha Madain, Chief Marketing Officer at Santander Bank, told Chief Marketer. "So how do we create a lot of awareness in a very strategic and economical way? Not being in the heart of the stadium, but surrounding the stadium."
We spoke with Madain about the campaign's strategic marketing goals, expansion plans for the future, the importance of leveraging partnerships and the challenges financial marketers face, particularly from a regional perspective.
Fun fact: David Bridal, a company that has been selling dresses since the 1950s, now spends half its social media budget on TikTok. The strategy arose from the brand's need to build engagement and close sales more than its needs to increase brand awareness. We look at the company's recent social push and how influencers factor heavily into its marketing strategy.
Lastly, we explore Walmart's first-ever innovation incubator, dubbed Blue Labs, whose goal is to develop experiential technology, retail innovation, collaboration with startups, and more.
Until next week,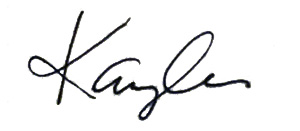 Kaylee Hultgren
Group Content Manager
Chief Marketer
If you would like to sponsor this e-newsletter please contact Dara Brooks at [email protected] or call (203) 899-8494.