According to UScellular marketing chief Eric Jagher, going up against your direct competitors may not be the best way to break through. "Sometimes the right thing to do is challenge something bigger than the category," he said. For Jagher, that meant spearheading the brand's multi-phased "Let's Find US" campaign earlier this year, which explores the relationship between consumers and technology by addressing the issue of cell phone overuse.
So, it encourages consumers not to use the service… sort of. "As we were looking at the research, one of the things that popped up, ironically, was that people are struggling with the relationship that they have with their devices," Jagher told Chief Marketer. "They love the technology. The problem is when the technology gets out of place and it starts to dominate people's lives. So, if we're a carrier that's going to connect people to what matters most, how can we help people to manage that relationship with technology in a better way?"
The campaign initially tapped AI technology during Super Bowl playoff games to detect approximately how many people in the stadiums were missing major plays while they were face-down in their phones. The next component included a "Phones Down for Five" pledge that encouraged people to put their devices down for five days, hours or even minutes, as well as messaging to help users control the technology by pausing notifications or phone calls.
It also included a partnership with nonprofit Screen Sanity, which guides parents and children on developing a better relationship with digital technology in general. And most recently, the brand launched a Smarter Start Toolkit to help parents facilitate a discussion about better managing the technology.
We spoke with Jagher—our Marketers on Fire pick this month—about the program's origins, startling stats about cell phone usage in America, strategies for setting the brand apart within a hyper-competitive category and the campaign's positive results surrounding brand consideration and Net Promoter Scores.
Speaking of promotions… Get your PRO Awards applications in yet? The Sept. 22 early deadline is fast approaching, so don't miss out on securing those well-deserved accolades for your teams. Enjoy some promotion marketing insights and inspiration while you apply.
Lastly, check out our latest Industry Pulse Survey that covers the retail media network trend. We'd love to hear what you think about it.
Until next week,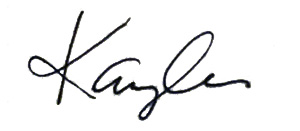 Kaylee Hultgren
Editor
Chief Marketer
If you would like to sponsor this e-newsletter please contact Dara Brooks at [email protected] or call (203) 899-8494.