Over the past 24 months, virtual events—and, more recently, hybrid formats—have proven crucial alternatives to in-person engagement during a time of unprecedented global disruption. And despite the resurgence of in-person events, it appears that these adaptations will become permanent fixtures within the event marketing discipline. Case in point: 63 percent of B2B decision-makers surveyed in Forrester's Q3 2021 B2B Enterprise Marketing Events Trends report anticipate conducting the same number of virtual events—or more—during the next 12 months.
But when considering whether to use virtual or hybrid formats, marketers should not only consider specific audience objectives but also the various stages of the buyer's journey and the event types that are most conducive to delivering on those business goals.
"As buyers go through a purchase process, at the start they're looking to educate themselves. Then they're looking at possible solutions, and then there's the selection stage," Forrester Principal Analyst Conrad Mills told Chief Marketer this week. "The buyers that we survey are asked to choose from about 40 different interactions, a number of which are event interactions, and we can see that the different event types play much more strongly at different stages of the buyer's journey."
We spoke with Mills about matching event types to the buyer journey, how marketers can approach B2B events in the coming year, sustainability and personalization trends in the industry and the rise of regional-level decision-making around events.
Big brands—even those with household name recognition—require awareness campaigns, too. Take PepsiCo, whose recent brand campaigns have focused on reaching consumers on streaming services and social media platforms through video. We look at how the beverage brand is adjusting to shifting consumer behaviors, leveraging programmatic and tapping into cultural moments to remain relevant.
Lastly, it never hurts to brush up on your SEO practices. Check out these 13 steps to a content refresh of your website that can help drive SEO, improve engagement and increase the relevancy of your brand.
Until next week,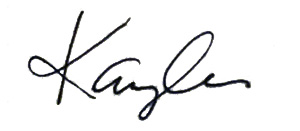 Kaylee Hultgren
Group Content Manager
Chief Marketer
If you would like to sponsor this e-newsletter please contact Dara Brooks at dbrooks@accessintel.com or call (203) 899-8494.