We recently heard from Dickies' Global CMO about the apparel brand's collab with Jameson whiskey, which features a 10-piece capsule collection, a pop-up retail experience and co-branded creative touted by influencers across the pair's digital platforms. This week, we're presenting part two of our coverage, from the spirits side of the campaign.
"We talk about this idea of using collaborations to build fame for our brand in places you wouldn't expect to see them," said Brendan Buckley, International Marketing Director at Irish Distillers. "Showing up in the space of fashion is kind of new for us. It's a way to bring a bit more cultural stretch to our respective brands."
Enjoy the highlights of our conversation with Buckley as he discusses what Jameson looks for in a partnership, the brand's connection to the music scene and localizing the campaign for global audiences.
The retail media network space is booming, with advertisers projected to spend $45 billion on the channel this year and $100 billion by 2027. In light of this, brands rich in first-party data sets might consider launching their own networks. (Check out our deep dive with Home Depot about its own offering here.) The space is crowded, though, and requires plenty of strategic planning. Here are five key steps to consider before taking the plunge.
Lastly, Chief Marketer's PRO Awards—the world's largest and most prestigious program recognizing excellence in innovation, design, strategy and brand engagement—have officially opened. Judged entirely by brand-side marketers, this year's program includes 47 categories hitting every niche of the promotional marketing mix, plus new categories like Best Use of AI, Best Rebrand, Best Audio Promotion, Best Viral Campaign, and others. Get the recognition you deserve—and enter today.
Until next week,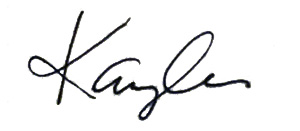 Kaylee Hultgren
Editor
Chief Marketer
If you would like to sponsor this e-newsletter please contact Dara Brooks at [email protected] or call (203) 899-8494.