Chief Marketer's monthly Marketers on Fire series spotlights high-level marketing executives at the top of their game, leading agile teams, harnessing innovation and embracing the latest marketing trends that move the needle for their brands.
Thus far this year, we've delved into the data-driven strategies honed by ZenBusiness CMO Ryan Pitylak, the pandemic-inspired pivots helmed by Labcorp CMO Amy Summy, the Drone Racing League's social media success led by CMO Anne Marie Gianutsos, and plenty more. Explore the winning strategies used by these industry heavyweights and others in our latest roundup of chief marketers killing the game.
Speaking of data-driven strategies, savvy marketers are developing new ways to target consumers using first-party data in anticipation of third-party cookie deprecation. But how exactly is first-party data defined? And how does it relate to consumer privacy, data collection and consent? We look at what the phrase actually means, plus the differences between various types of data collection.
Meanwhile, a brand that's carved out a successful program as an alternative to third-party data is The New York Times. What's more, the tools that it's building will support various parts of the company beyond the marketing department. We take a look at how the Times' data strategy supports a view of the customer journey from end to end.
Lastly, when it comes to expanding the reach and value of your marketing efforts, highly-curated brand partnerships are an attractive option that won't explode the budget. We look at considerations for marketers looking to partner up—from community alignment to event sponsorships to tapping channels that make the greatest impact.
Until next week,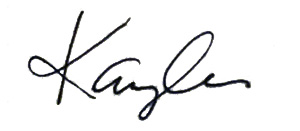 Kaylee Hultgren
Group Content Manager
Chief Marketer
If you would like to sponsor this e-newsletter please contact Dara Brooks at [email protected] or call (203) 899-8494.