"Businesses talk a lot about digital retailing wanting to 'provide an Amazon-like experience.' However, consumers still want to see, touch and try out many things on their wish list before making a purchase."
—Bard Edson, CMO of CDK Global
The above insight rings particularly true with big-ticket, emotionally-charged experiences like buying a car. In fact, despite the explosion of digital retailing, the National Retail Federation (NRF) reports that online sales only account for about 15 percent of all retail sales in the U.S. What's more, CDK Global's research on prospective car buyers revealed that 86 percent of consumers making transactions online also interacted with someone at the dealership through phone, email, text or chat.
"Even with the high value placed on digital retailing, digital is best used as a complement, not a replacement, for human interaction," she says. "Consumers expect an omnichannel experience that lets them transition seamlessly between online, store, or moving back and forth between the two." Read more from Edson on how connection, influence and experience can deliver powerful omnichannel marketing that keeps consumers continually connected to brands.
Conversations about the metaverse are ubiquitous, but not every brand has a strategy in place on how to approach it, or even a solid grasp of the concept itself. To show up in the space authentically, marketing moves will need to take context and personalization into account, rely on existing formats for a time, learn from early adopters, and more. Here's how marketers can prepare for the new digital environments of tomorrow.
Lastly, learn how Paul Mitchell's blooming, garden-themed activation at Ulta's annual Beauty Field Leadership Conference leveraged a mix of augmented reality-fueled storytelling and sensory touchpoints to unveil its newest products and sustainability messaging to attendees.
Until next week,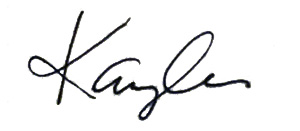 Kaylee Hultgren
Group Content Manager
Chief Marketer
If you would like to sponsor this e-newsletter please contact Dara Brooks at [email protected] or call (203) 899-8494.