Claiming that your brand's marketing philosophy is "social-first" is one thing. Truly walking the walk is another. Boardroom, the sports business media network founded in 2019 by Kevin Durant's investment company Thirty Five Ventures, is a shining example of the latter.
What started as a series on ESPN+ has evolved into newsletters, podcasts, premium video, written editorial and daily news that garners millions of monthly unique views and boasts tens of thousands of subscribers—all accrued in less than three years. Critical to the network's growth was a test-and-learn strategy to pinpoint what content—and in particular, what format—worked best on social, and then applying that to developing its editorial strategy.
"While it sounds a little crazy to have done it that way, it was extraordinarily helpful because by the time we were hiring a full editorial staff, a full video staff and an audience development team, we already had these great use cases for what really worked for us on social," Boardroom and Thirty Five Ventures CMO Sarah Flynn told Chief Marketer. We spoke with Flynn about Boardroom's growth strategy, its three-tiered target audience, experiential marketing plays and next steps for the brand moving forward.
Monitoring evolving privacy laws pertaining to digital targeting practices is on many marketers' to-do lists. But while these new state rules may seem daunting to keep up with (Utah and Connecticut being the latest to weigh in), there are in fact some common features to the forthcoming laws. Here's how marketers can prepare for future statutes without starting the compliance process from scratch.
Lastly, in the world of experiential, audio-centric activations and events are on the rise. Check out how five brands have stimulated attendees' senses to create more compelling and memorable experiences, from FX's interactive sound sculptures to Valspar's wellness-based sound baths to Mercedes-Benz's "sonic tonics."
Until next week,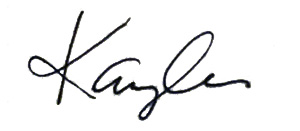 Kaylee Hultgren
Group Content Manager
Chief Marketer
If you would like to sponsor this e-newsletter please contact Dara Brooks at [email protected] or call (203) 899-8494.