If a tree falls in the woods and no one is around to hear it, does it make it sound?
The age-old question, typically considered a philosophical thought experiment, can be applied to marketing as well—specifically the experiential industry—as a way to gauge the impact of your campaigns. Because if no one is really talking about it, and if it's not generating buzz, showing up organically on social feeds and making headlines, it might as well have never happened.
That was the advice from Pepsi CMO Todd Kaplan at Event Marketer's Experiential Marketing Summit in Las Vegas this week as he shared lessons learned from his more than 15 years at one of the most iconic brands on the planet. We review his tips and considerations for the experiential industry, including aspiring to deliver a cultural impact, leaning into earned and organic social media, creating "opt-in" experiences, and more.
While most brands are seeking alternative identity solutions as a replacement for third-party cookies, others are further along the road to achieving first-party data capabilities. Take the northeastern U.S. grocery chain Stop & Shop, which is now four years into an ecommerce-focused program with a test-and-learn strategy that's yielding promising results. Here are some of the lessons learned from Stop & Shop's early-adopter approach.
Lastly, we consider the challenges of communicating marketing messages surrounding sustainable practices, products and companies amid saturated marketing channels and the threat of being perceived as greenwashing. From committing to doing the sustainable work before communicating about it to applying your vision at the community level, here are some tips for promoting sustainability practices to consumers—while avoiding potential backlash.
Until next week,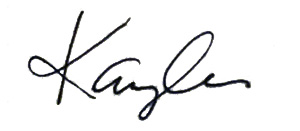 Kaylee Hultgren
Group Content Manager
Chief Marketer
If you would like to sponsor this e-newsletter please contact Dara Brooks at dbrooks@accessintel.com or call (203) 899-8494.