Modernizing marketing operations within a 215-year-old global research and education company, itself comprised of 57 disparate brands accustomed to varying levels of marketing innovation, takes a level of commitment its customer base of researchers is renowned for.
Indeed, what surfaced when Wiley CMO Shari Hofer applied research, data and martech tools toward the company itself was the realization that it was not serving its customers at every stage of the buyer's journey—which has the potential to begin during college and last until the advanced stages of their careers. We spoke with Hofer about what Wiley's rebrand entailed; how marketing technology tools helped support strategies for personalization; tactics used to maintain productivity across a global marketing organization during the pandemic, and more.
Speaking of data, luxury brands with higher price points are challenged by a limited amount of online sales data that's available to optimize the performance of digital marketing campaigns. To solve this issue, Charlotte Tilbury turned to artificial intelligence-based marketing solutions that lowered consumer acquisition costs. We look at how the brand increased conversion rates by taking upper-funnel data into account.
A common pitfall for social media marketers is relying on one platform they are comfortable with to generate all KPIs rather than considering the strengths and weaknesses of each. Engagement levels vary by brand and platform—and your reporting structure should accurately reflect this. We review tips for formulating social media KPIs and achieving buy-in from executive leadership.
Lastly, we look at what constitutes a sound investment strategy for retailers that market on Amazon, from branding and packaging to testing new marketing tools to synchronizing business departments. Here's a roadmap for Amazon marketing investment for brands during the beginning, middle and developed business stages.
Until next week,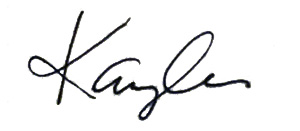 Kaylee Hultgren
Group Content Manager
Chief Marketer
If you would like to sponsor this e-newsletter please contact Dara Brooks at dbrooks@accessintel.com or call (203) 899-8494.