TurboTax is perceived by most consumers as a do-it-yourself tax service, while its live full-service product, which enlists experts to assist users with doing their taxes, is less familiar to the public. Associating TurboTax with the latter is the brand's primary marketing focus this year, and it's amplifying that message through campaigns timed to tentpole events during tax season, including the Super Bowl and, most recently, the NCAA March Madness tournaments.
For new filers who are also student athletes—some of whom profited off of the NCAA's updated "Name, Image and Likeness" policy—the brand has a new pitch. "This is the first full year that student athletes can make money off of their name, image and likeness," Cathleen Ryan, SVP of Marketing at Intuit TurboTax, told Chief Marketer this week. "It's a new reality for them. It just didn't exist before."
"Some of them are making a whole lot of money, and some of them are making a few hundred dollars here and there," she added. "But either way, those NIL deals create tax implications. And it's not just for the students. In many cases, the parents need to rethink their tax strategy as well." We spoke with Ryan about TurboTax's March Madness campaign, how the brand is reaching Gen Z audiences on colleges campuses and through social media, new market opportunities, and more.
In other event marketing news, we explore how brands engaged festivalgoers at SXSW this year, from AppleTV's retro Tetris experience to Peacock's roaming nun activation to C4 Energy's DIY creator lab for graffiti-style streetwear.
Lastly, the results of Chief Marketer's latest Pulse survey on staffing are in: Twenty-seven percent of marketing departments surveyed were impacted by recent layoffs. And the areas of marketing that experienced the most cuts were events, followed by data and analytics. Check out our infographic featuring the results, and look out for our next survey topic—AI in marketing—arriving in your inboxes next week.
Until next week,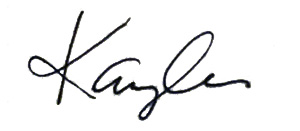 Kaylee Hultgren
Editor
Chief Marketer
If you would like to sponsor this e-newsletter please contact Dara Brooks at [email protected] or call (203) 899-8494.